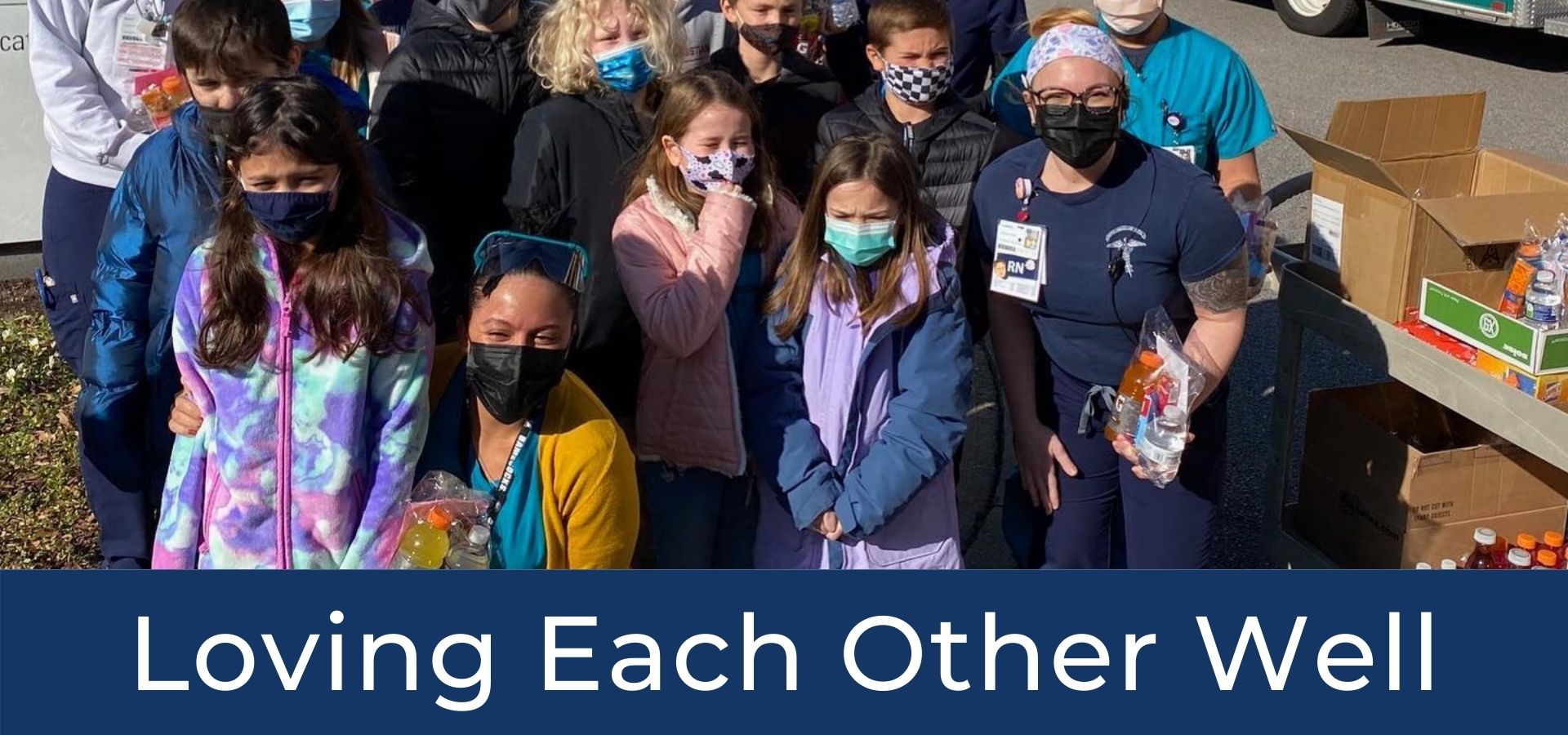 We are officially in the last half of the most unpredictable, unexpected school year ever and we are still together in person! Thank you for your tenacity and care for others in the last few months; it has allowed our students to thrive in community and on campus. 
It's been difficult for our campuses to be closed to parents this year and I know some of you feel disconnected, especially if you're new to the NCS community and you can only go on assurances of others who've been here that the community is strong!
As a result, I wanted to give you a glimpse into the great things that have happened in our classrooms so far this year. Things like coding and robotics classes in our Lower Schools, fifth graders mastering the engineering design process, sixth graders in Mrs. Heider's class creating original exhibits for the "Heidersonian Museum," (including a working model elevator!) and our High School AP Computer Science Principles class being honored by the College Board with the Female Diversity Award, one of only three private schools in Virginia to receive it!
However, when I asked our team for their suggestions, they didn't respond with the accolades and achievements I expected. Their stories were not about students shining a light on themselves; they were about students choosing to serve, to carry out this year's theme of "Loving your neighbor" in the most genuine ways. From collecting more than 2,000 pounds of food for the Foodbank and gathering close to 100 blankets for PiN Ministry and the homeless, to filling teen Christmas stockings for the Salvation Army, re-stocking the shelves of a local church food pantry, making cards for elderly patients alone at Christmas, and so many more acts of service. I wish I had room to share them all. What I can share is that they all had one common denominator: the passion to see these efforts through came from our students. They show an urgency, creativity and excitement about meeting the needs of others.
This same display of neighborly love has also been evident on our homefront, as students supported one another through unusual times. Fifth graders have displayed their ingenuity and campus leadership by planning creatively to ensure no one missed out on traditions like the Christmas Pageant, See You at the Pole, Love Out Loud and Kindergarten Buddies – all while staying safe during a pandemic.
While teaching 8th grade Bible, Mrs. Sandwell saw the spiritual maturity in eighth graders during their study of Imago Dei–how each of us is made in the image of God. Recently, they completed a Harkness discussion exploring Dr. Martin Luther King Jr.'s "Letter From a Birmingham Jail."  In her words, "they did an outstanding job applying the principles articulated in his letter to our modern times. I was so proud of how respectful their dialogue was, while also completely authentic and even raw at times. They came away with a new understanding of other people's perspectives and how we can love one another well, like our Heavenly Father intended."
As I pondered each of these situations, it was clear that I was witnessing the beautiful result of a Christian worldview permeating everything we do. I had asked about our students' accomplishments. I got that, but even more, I saw their hearts for Christ and His hurting world. What better example of ambassadorship could there be?
So thank you, for the privilege of pouring into your children each day. Thank you for helping us mold young men and women who think more of their neighbors than themselves. And thank you for partnering with us in the important mission of creating Ambassadors for Christ. It is an honor to be co-laborers with you on this journey.