Norfolk Christian Purple, Gold, and White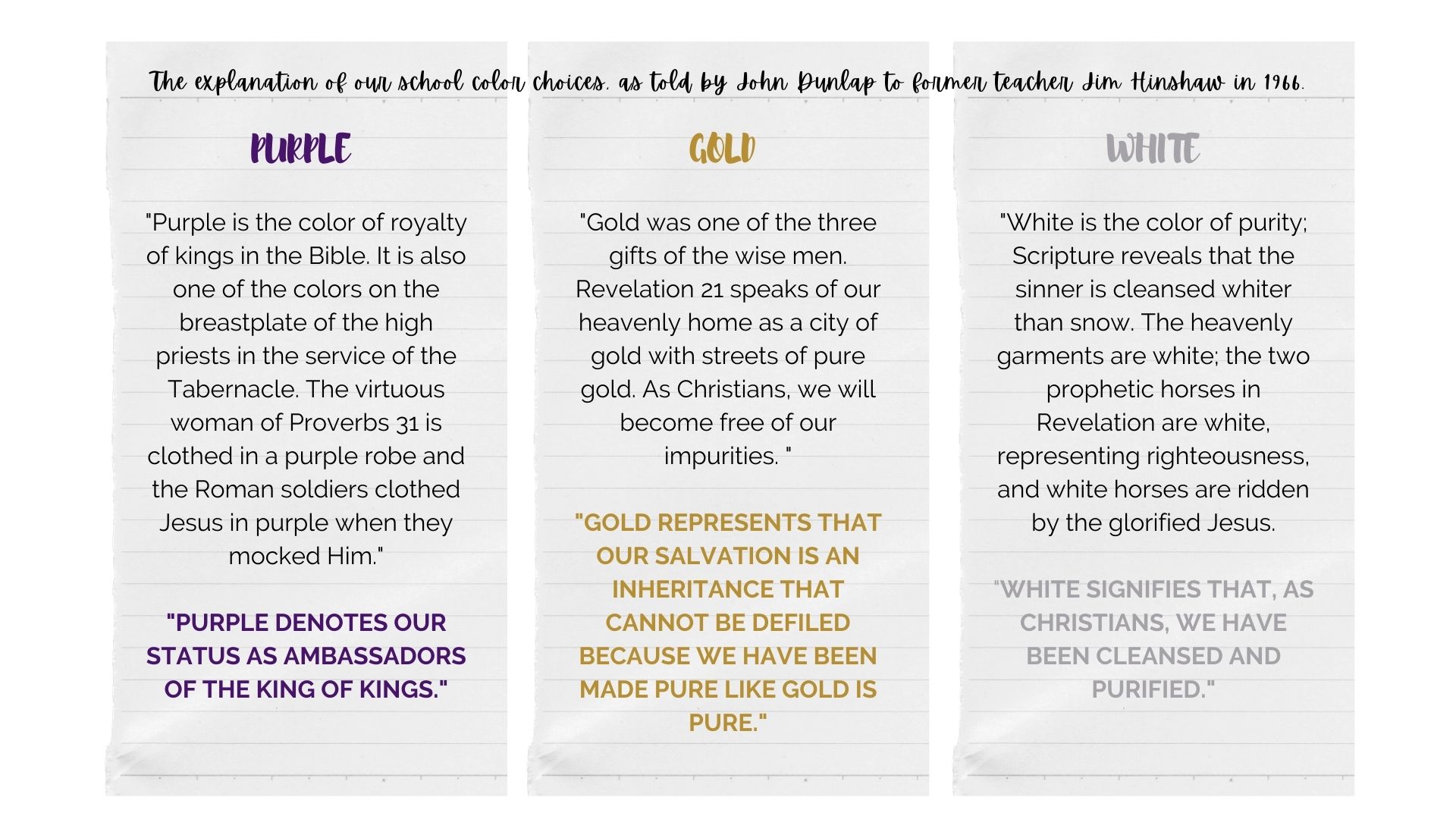 Say hello to ROYAL –
KING OF THE AMBASSADORS!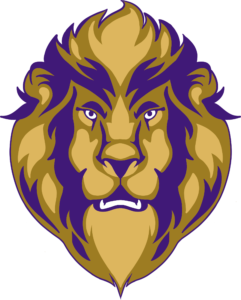 ROYAL'S STORY
Way back in 1952 when Norfolk Christian first started, our founders chose II Corinthians 5:20 as our school verse and called our students "Ambassadors."
II Corinthians 5:20
"We are therefore Christ's AMBASSADORS, as though God were making His appeal through us."

Since we entered competitive sports in the 1960s, Norfolk Christian has always been known as the Ambassadors. That name means a lot to us.
However, as time went along, the problem became how to make a mascot out of an "Ambassador." It's a little hard to pin down.
In the late 90s, our Athletic Director Rich Rose decided that a lion was a great symbol of the One we represent and it was a hit. Twenty years later, in 2018, we finally put a face on this lion and asked our student body to give him a name. We got every idea you can imagine from our students at all three campuses, then narrowed it down to the Top 5. After three months of voting, our student body of all ages chose the name "Royal."  We think it's perfect.
That's how Royal became the King of the Ambassadors!
Isn't it Time to See Norfolk Christian for Yourself?