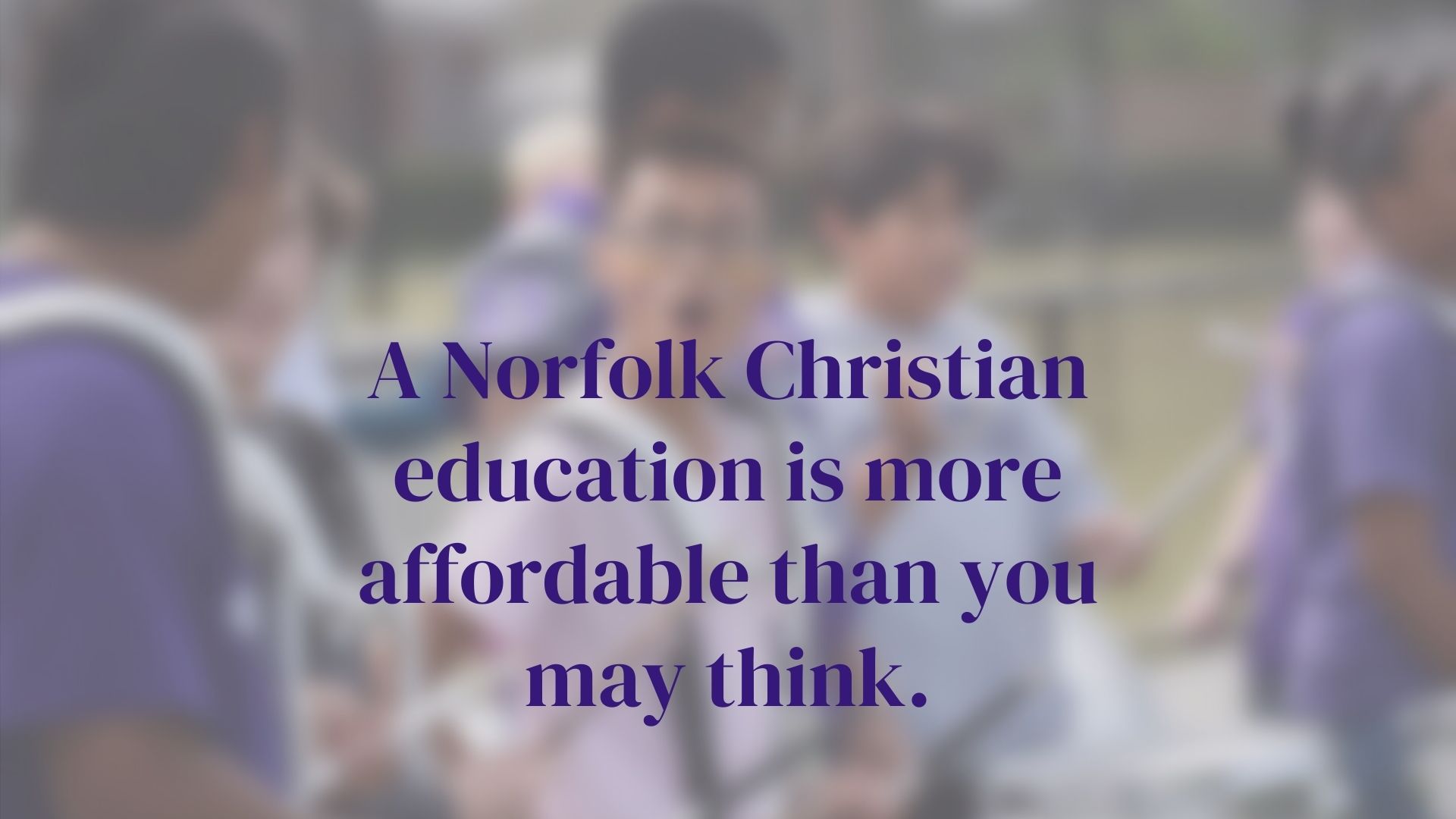 Affording Norfolk Christian
We understand Christian education is an investment that may seem out of reach. This is why we aim to make Norfolk Christian accessible to as many qualified, mission-appropriate students as possible through our robust Financial Aid program.
Wondering if you qualify?  Families with a broad spectrum of financial resources have qualified for our need-based assistance and have made NCS a reality for their children. Take a few moments and see if assistance may be available for your family.
$1.5 million in need-based aid distributed
per year
Wide Variety of Income Levels Served
80% of families who applied qualified for aid
in 2022
20 minute online application
We use an independent, third-party company to assess applicant need. All information is confidential and separate from the admissions process, which is conducted need-blind. Parents should have submitted an application for admission to receive an award estimate.
For further details on criteria and awards, please connect with our Financial Aid Coordinator, Tara Jackson.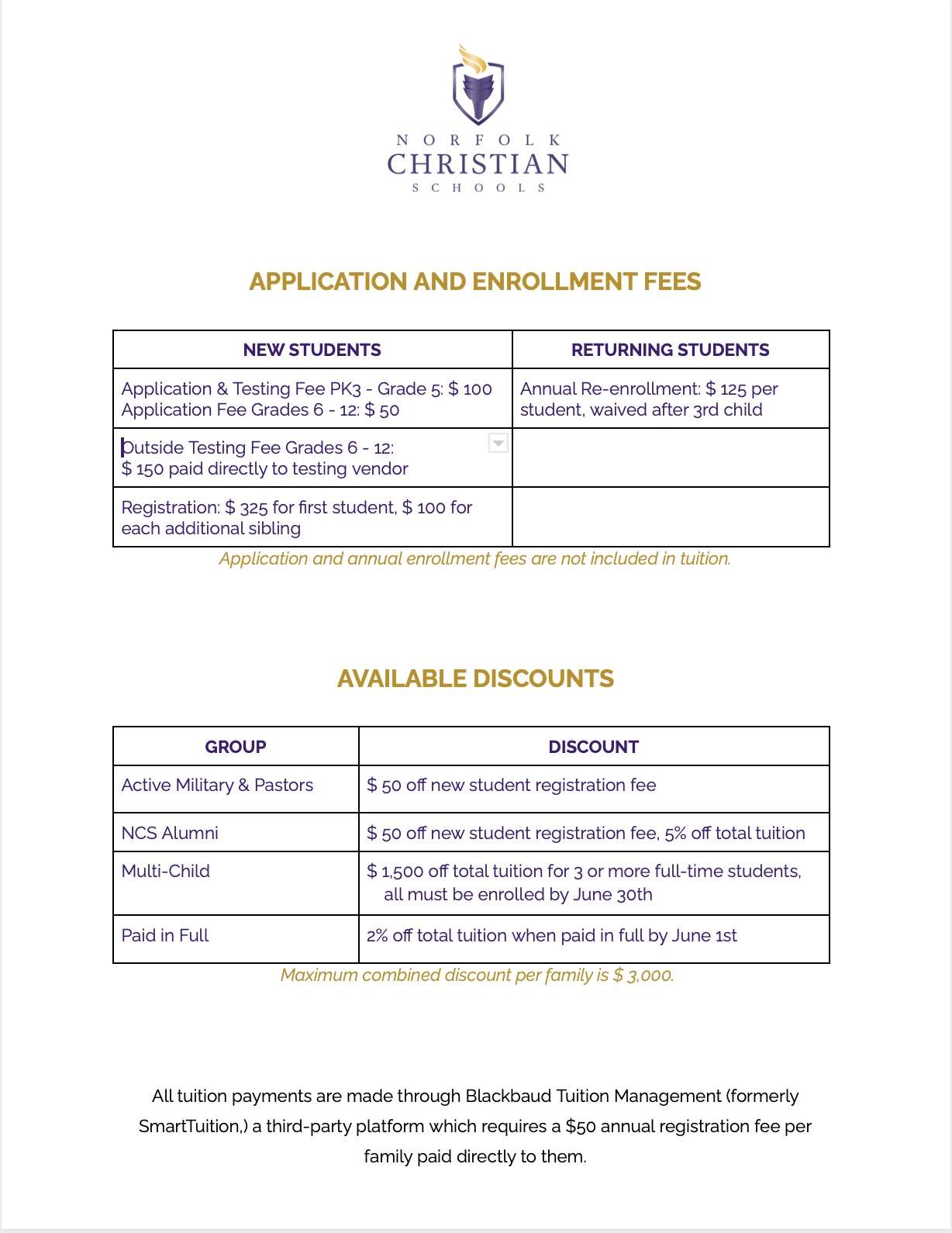 Isn't it Time to See Norfolk Christian for Yourself?